Scenic Hills Ministers and Staff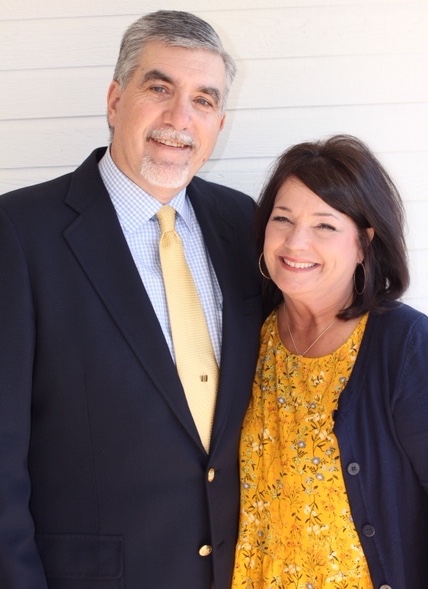 Ken Tackett Preaching Minister
Ken began his ministry with Scenic Hills in June of 2019. Before joining us here, he has served the church in South Dakota, as well as Oklahoma for the past 20 years!
While serving in the United States Air Force, he received his B.S. Degree in Business Management from Park University. He spent time in the business sector until 1998 when he entered ministry full-time. He has since received a Master of Ministry degree from Harding University.
Ken is happily married to his wife, Dana, and together they have six children: one son and five daughters. They are also blessed to have four granddaughters.
Casey Crawford
Youth & Family Minister
Casey began working with the Scenic Hills Church of Christ as our Youth Minister in October 2015. Prior to joining our staff he served as an Admissions Counselor at Faulkner University in Montgomery, AL.
Casey holds a Bachelors degree in Business Administration from Faulkner University. While a student there, he was a member of Cornerstone, an all-male quartet, for three years. Later, as an Admissions Counselor, he served as a sponsor for this same group.
Casey is happily married to Jillann, and they have a sweet little girl, Daisy.
You can follow Casey on twitter @CaseCrawf.
Jared Criswell College & UWF Campus Minister
Jared began working with us as our College/Campus Minister in July of 2018. Prior to joining our staff, he served as the Youth Minister at the Central Church of Christ in Saraland, Alabama for 4 years.
Jared holds a Bachelors degree in Biblical Studies from Faulkner University in Montgomery, Alabama.
Jared is happily married to Olivia.
Michelle Glover Office Manager
Michelle has been a member of the Scenic Hills Church of Christ since January 2006 and has served on our staff since October 2017. Before assuming her present position she was employed for 10 years with Gateway Christian Preschool as the Assistant Director.
Michelle has been married to Shon Glover since November, 1997. She is blessed with two daughters -- Shelby and Ashton. Michelle is very involved with the Lads to Leaders Ministry here at Scenic Hills.
Email: office@scenichillschurchofchrist.org